Our
24/7 Managed Services
To achieve 24/7 monitoring and management, organizations often rely on a combination of in-house teams and managed service providers (MSPs) specializing in AWS management. MSPs can provide expertise, tools, and dedicated personnel to ensure round-the-clock monitoring, incident response, and ongoing management of AWS infrastructure.
AWS Cost Optimisation
Monitoring resource utilization helps identify cost-saving opportunities by optimizing resource allocation and eliminating unnecessary expenses, including rightsizing instances, implementing cost allocation tags, and leveraging AWS cost management tools to analyze and optimize spending.
Continuous Monitoring
We provide custom web app development services for businesses of all sizes across industries to meet their unique web development needs with our tech-savvy deliverables.
Security Log Management
Continuous security monitoring is critical to identify and mitigate potential threats and vulnerabilities. This includes monitoring access logs, configuring firewalls, implementing security policies, and conducting regular security audits and assessments to ensure compliance with industry standards and regulations.
AWS Patches & Updates
Keeping AWS resources up to date with the latest security patches and updates is crucial to prevent vulnerabilities. Monitoring and management teams are responsible for applying patches and updates in a timely manner to address any known security issues.
AWS Identity Management
Effective monitoring of AWS Identity Management is essential for maintaining a secure and compliant AWS environment. By leveraging the features and capabilities of AWS IAM monitoring, we can ensure the integrity and security of your user identities and access controls, proactively identify and address security risks, and meet regulatory requirements.
AWS Backups & Disaster Recovery
A robust backup and disaster recovery strategy is essential to protect data and applications hosted on AWS. Monitoring and management teams ensure that regular backups are performed, test the recovery process, and maintain a disaster recovery plan to minimize data loss and downtime in the event of a disaster.
Our
Monitoring & Alerting Services
01
Comprehensive Metric Monitoring
Track CPU parameters, memory and disk usage, network traffic, load balancers, and other key metrics that are important to your organisation.
02
Dedicated Customer Portal
Use your dedicated customer portal to create incidents, study case details, view monitoring progress, and communicate with our team about your top priorities.
03
Application Monitoring
Get 24/7 monitoring and alerts for your cloud applications to ensure that they are available and secure.
04
Custom Metrics and Monitoring Schemes
Define your own IT metrics and implement monitoring schemes that are tailored to the unique needs of your business.
05
Third Party Alert Integration
Integrate monitoring application with third-party tools like Email, Slack, Opsgenie etc for enhanced visibility, efficient troubleshooting, and optimized performance.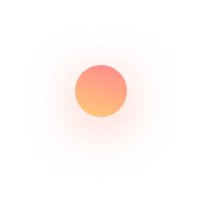 Connect With Us
Ready to do More with
AWS
Connect with us today and learn more about how our AWS managed services can help you with:
Reducing your cloud spend

Increasing cloud adoption

Optimising AWS performance
Improving your security posture

Maintaining regulatory compliance

24×7 proactive AWS monitoring
and management

Get started with a free AWS discovery today.
Start your AWS Cloud Journey Today!
Our certified solution architects are ready to help you prepare, plan, and migrate to the cloud so you can take full advantage of what AWS has to offer.